FrontRowTunes
Information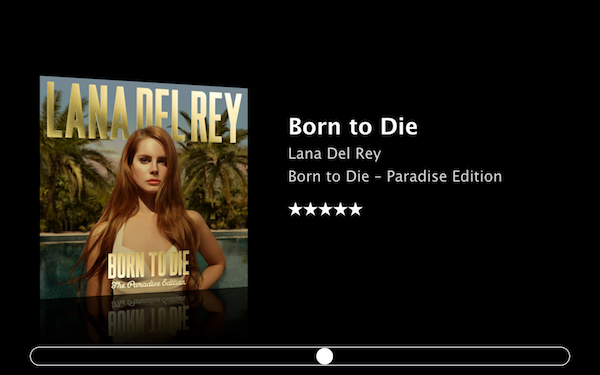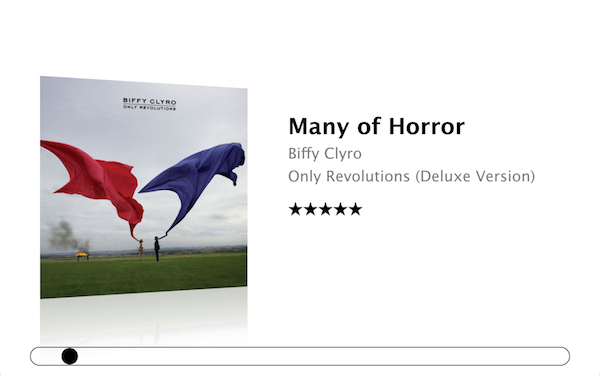 FrontRowTunes shows the currently playing iTunes track FrontRow style. The window itself is adjustable, you can just have it on parts of the screen (or your secondary monitor), or full-screen it to have a distraction-free song display.
The view is somewhat customizable, you can choose between black and white background (as on the iPod nano 3rd gen) and see the playing position as m:ss and/or as a bar. Those features (and others) are controlled via keyboard shortcuts, just press i in FrontRowTunes to see a list of all of them.
Changelog
Version 1.0 March 23rd, 2013
initial release.